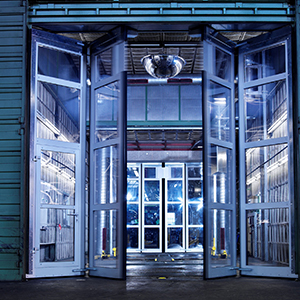 Industrial Entrance
Large Bi-parting panels allow for oversized Clear Opening Width and Height fast Access and Exit.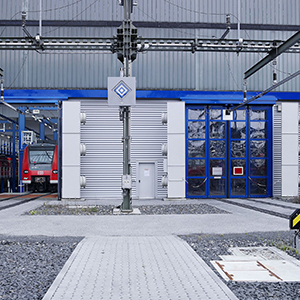 Solution for Train Depot
High opening speed of up to 2m/s featuring panels with patented technology for special application at Train Depots.
Solution for Fire Station
Highly reliable and fast opening for Fire and Ambulance Stations which require large openings.Designed for up to 200'000 load cycles per year.