Foldable Bar
Stainless steel body with foldable arm and automatic re-setting in case of emergency.Suitable for Indoor and Outdoor installation.
KerberosTripod Barriers Brochure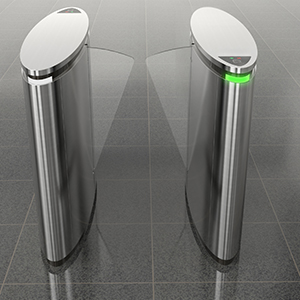 Flapgate
Flapgates in robust and elegant design for high thru-put required in public areas and access points.
Droparm
Droparm Gate with body in slim Design with Integrated Visitor Card Dropbox for Corporate Access points.